Artist Inventory Setup and Tutoring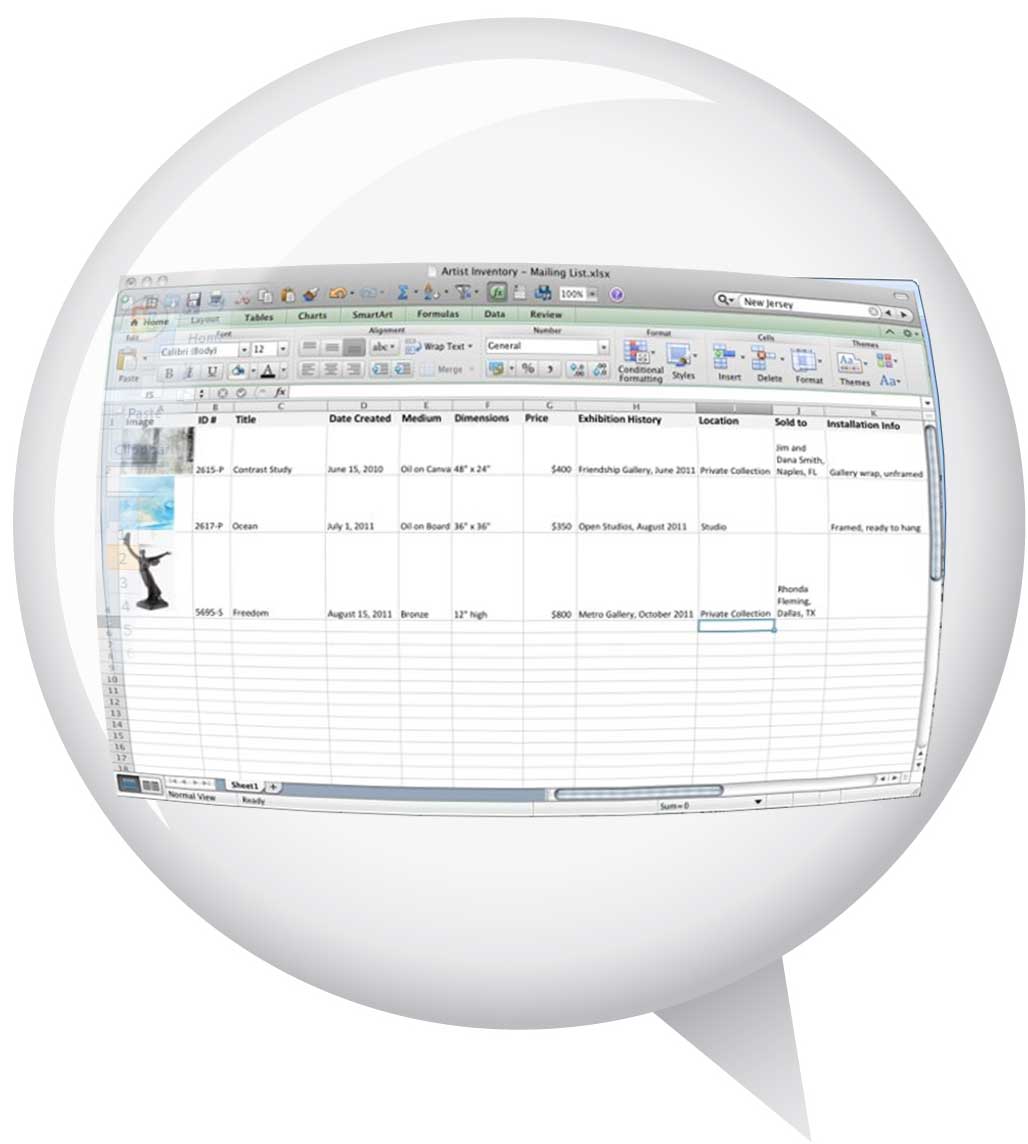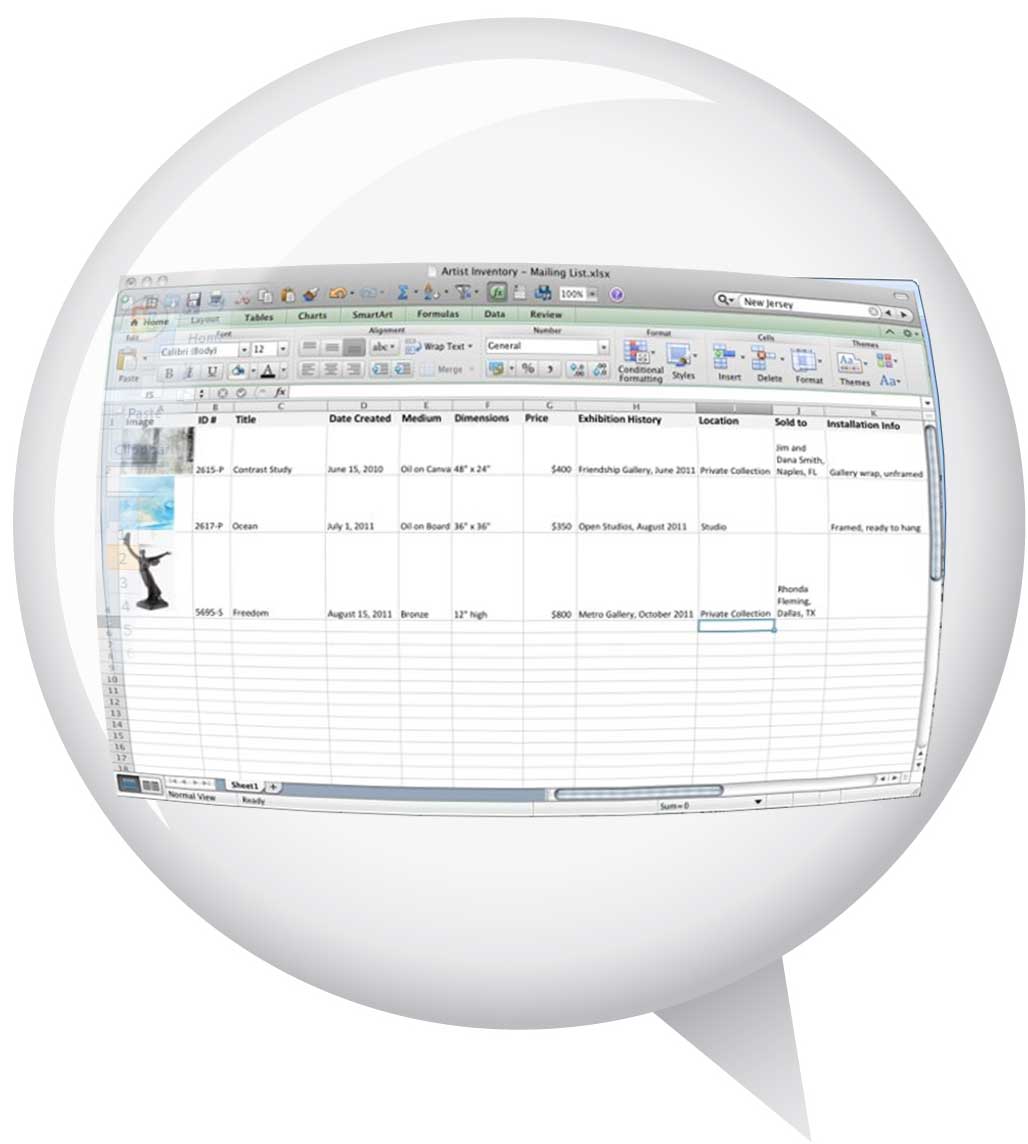 Artist Inventory Setup and Tutoring
We'll create an Excel or Numbers spreadsheet for you with all the column headings you need to keep and grow your "master database"  of your artwork. This is a great way to start and manage your inventory. Includes 1.5 hours of one-to-one tutoring to help you learn to input new information, add an image of your art, and use the data you acquire.
We will call you to schedule tutoring time and to discuss customization of your spreadsheet. 
*Please note: Using this product does require at least a basic understanding of Excel or Numbers. If you have never used Excel or Numbers, we strongly recommend that you do some online learning to master the basics.  
This workbook, if kept current, will come to be a valuable asset as you build the foundations of your art career.
It is designed as a starting point for you and contains examples of how to fill in the information. If you are adept at working with spreadsheet software such as Excel or Numbers, you can customize it to suit your needs. If you want help, or instruction, Robin Sagara is available.
The Inventory sheet will help you catalog all of your work and keep track of it. It will also give you the information you need to file copyrights for your work, either individually or as a body of work. For information on copyrighting your work, visit the U.S. Copyright Office web site at http://www.copyright.gov/ This is also something Robin can help you with.